July 22nd 2021
Puma launches the new "Linford Christie 25th anniversary" limited edition sunglasses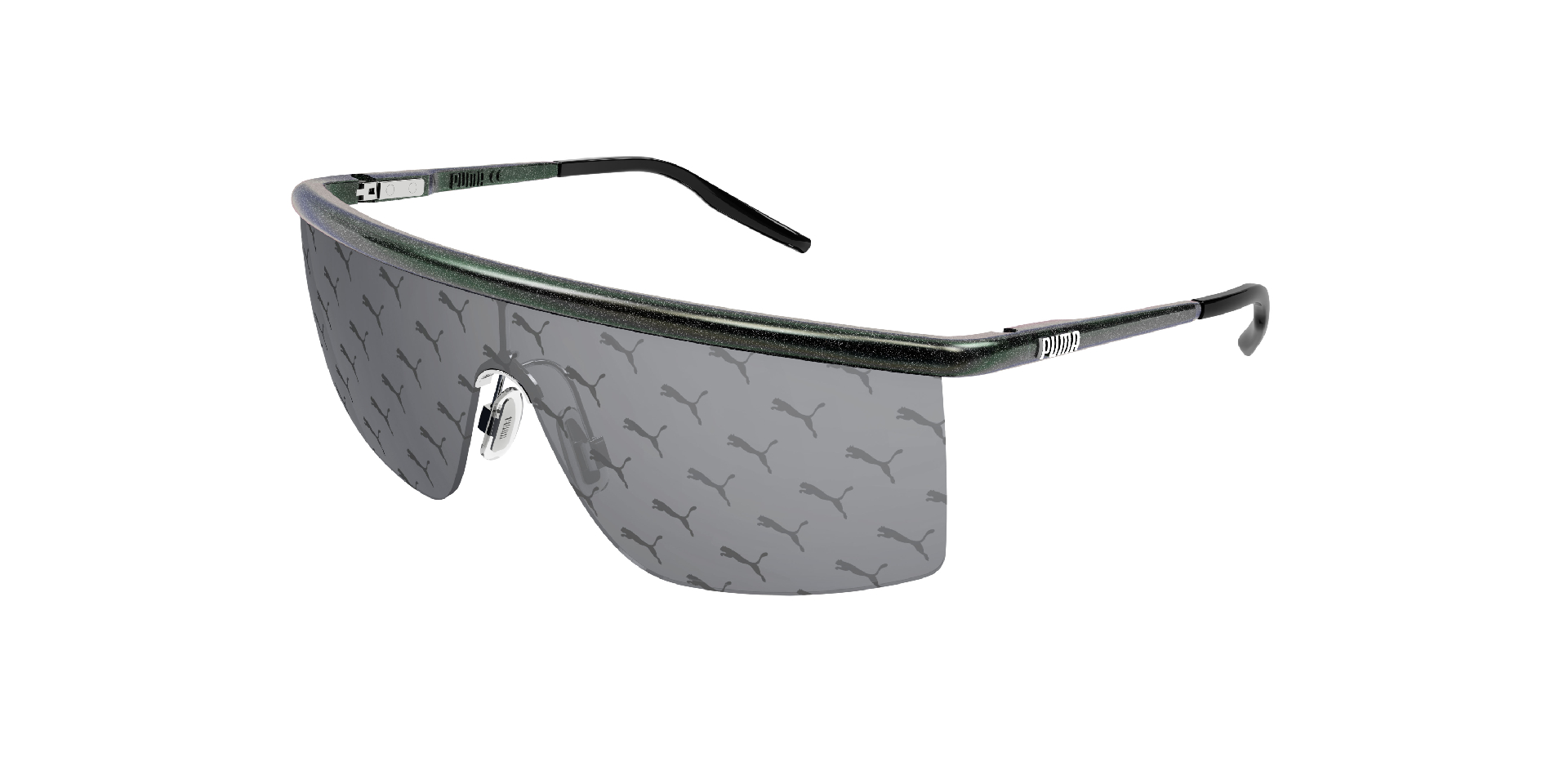 PUMA launches the new "Linford Christie 25th Anniversary" limited edition sunglasses inspired by an unforgotten sport hero who has indelibly marked the history of the brand from 1996 to now.

The new release features a bold sunglass mask that celebrates the 25th anniversary of the legendary appearance of British sprinter Linford Christie during a press conference in 1996.

The champion attended the event showing off a pair of contact lenses with a built-in jumping cat as a powerful statement of affiliation with the brand's values, notwithstanding his sponsorship deal with another company.

That day famous images were instantly released all over the world marking one of the most epic cases of ambush marketing in the sport field as well as a major iconic milestone in the history of PUMA.

The anniversary style, only available in 300 unisex pieces, comes with a wraparound frame combining an extended tubular bar and a single lens etched with an all-over jumping cat pattern that clearly hints at Linford Christie's PUMA contact lenses. The top bar stretches from the front to the sides to shape the linear temples and amplify the impact of its shiny metal rainbow finish.

As part of the "Linford Christie" limited edition's launch, the new sunglass style will be worn by a selection of international athletes during upcoming athletics competitions.
Back to newsroom