Kering Eyewear
Kering Eyewear is the one and only Luxury Eyewear company. Beginning as a startup in 2014, Kering Eyewear has grown exponentially since then, thanks to the strong support of the Kering Group, the extraordinary portfolio of 14 Luxury and Lifestyle brands and the best team of professionals in the industry.
Kering Eyewear is the game changer, having implemented its innovative business model and unique luxury approach.
Kering Eyewear is part of the Kering Group, a global Luxury group that develops an ensemble of luxury houses in fashion, leather goods, jewellery and watches.
Today, Kering Eyewear designs, develops and distributes eyewear for a complete and well-balanced portfolio of 14 brands: Gucci, Cartier, Saint Laurent, Balenciaga, Bottega Veneta, Alexander McQueen, Alaïa, Courrèges, Montblanc, Brioni, Boucheron, Pomellato, McQ, Puma.

More about Kering Eyewear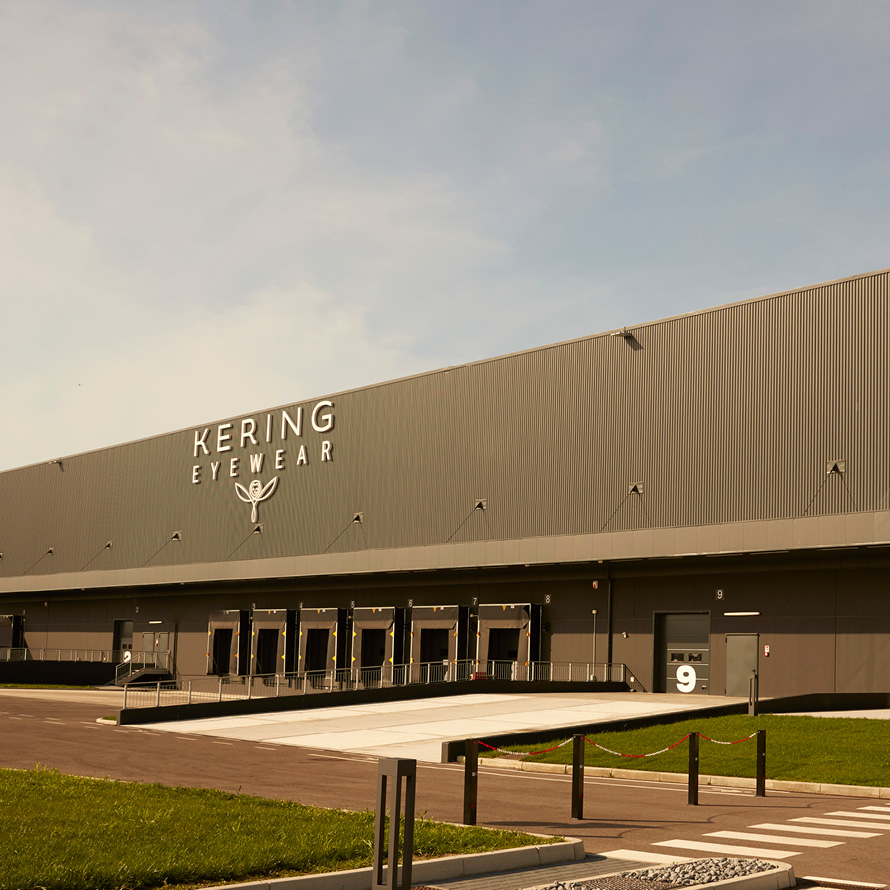 Latest news
from
Kering Eyewear
Kering Eyewear strengthens its industrial assets with the official opening of the new Logistics Center in Vescovana, in the Veneto Region, a few kilometers from Villa Zaguri, the Company Headquarter and historic villa at the gates of Padua.
The new Logistics Hub reinforces Kering Eyewear's business strategy marking a substantial investment, both in terms of technological innovation and workforce development.
With a design inspired by avant-garde, automation and sustainability, the site received Leed Silver Certification in recognition of its minimized environmental impact.
The Logistics Center covers a total area of 15,000 square meters; the expanded storage space allows for a current capacity of 5 million pieces and a distribution efficiency of more than 4,000 shipments per day.
This centralized organization also leads to the activation of new job opportunities with the integration, to date, of over 170 employees engaged in Logistics and Quality Control operations, which further demonstrates the Company's drive to continue investing in the territory and in local resources.
More about Kering Eyewear
Our Journey
Kering Eyewear's journey started, completely from scratch, at the end of 2014. A very small team with a big vision: to change the world of Frames and Sunglasses by creating the first Luxury company in the Eyewear industry.
More about our journey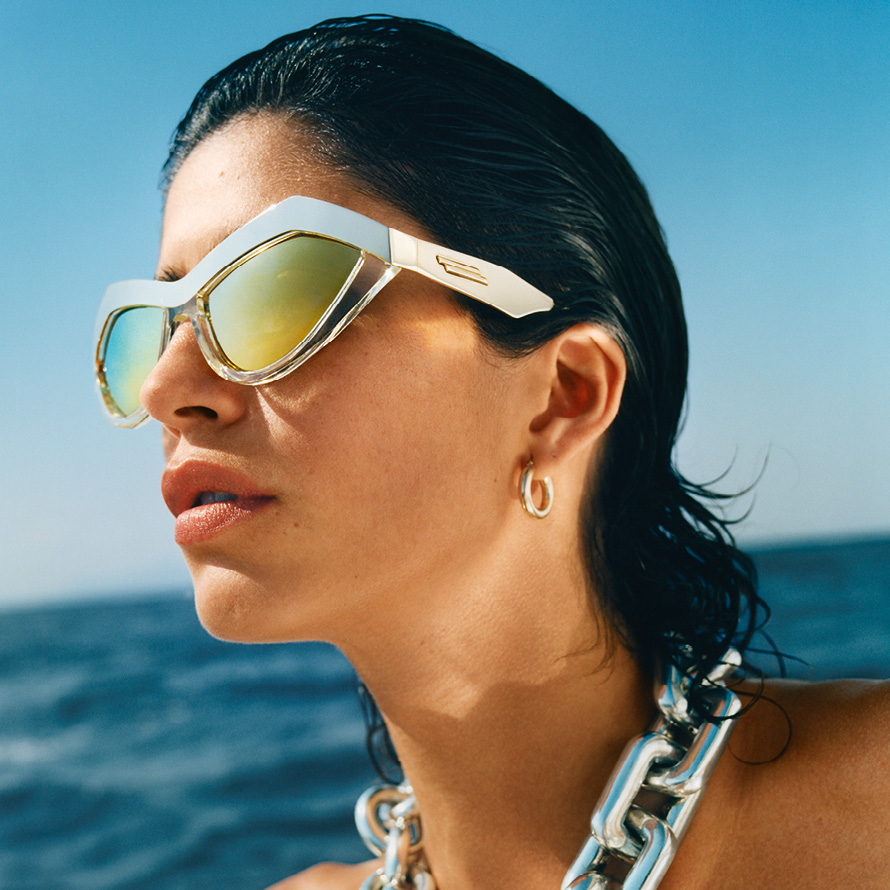 Bottega Veneta
The Bottega Veneta eyewear collection for Spring Summer 2020 is an exercise in true essentialism that establishes a new design language for the brand.
Discover more on Bottega Veneta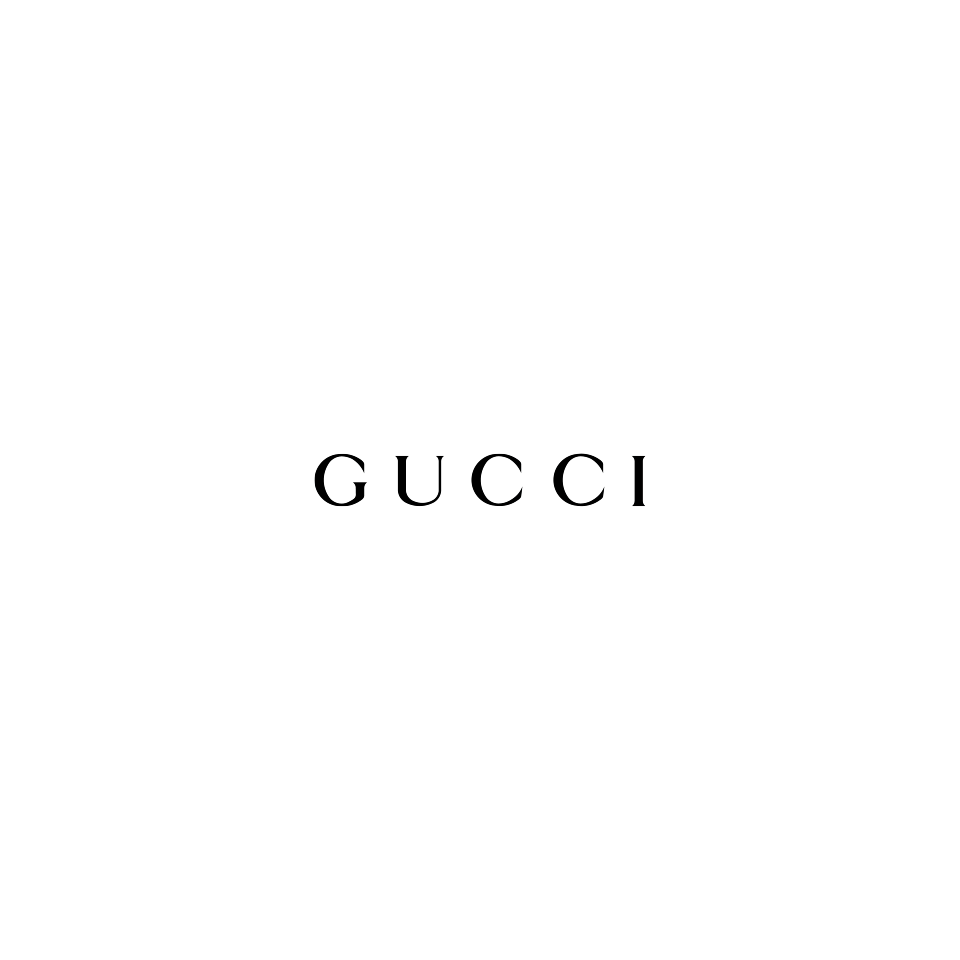 The
Company
Discover Kering Eyewear, the one and only Luxury Eyewear Company
Discover our brands