THE PERFECT COMBINATION OF STYLE AND TECHNOLOGY
Kering Eyewear expands its product range with the launch of the new Blue & Beyond project including a curated assortment of blue light and photochromic UV protection glasses signed by Gucci, Cartier, Saint Laurent and Montblanc.
Introduced for the first time in the luxury eyewear industry, the Blue & Beyond project consists in the combination of high-end iconic frames with qualitative dual-innovation lenses that are specifically conceived to relieve intense eyestrain both indoors and outdoors.
The double benefit of the product derives from the pioneering combination of distinctive styles with smart lenses characterised by a blue-light-filtering treatment with photochromic technology, which allows to reduce the impact of high-energy light from laptops and digital devices, while also protecting the eyes by darkening the colour when exposed to sunlight.

BLUE LIGHT REDUCTION COATING
INDOORS - At clear state, it guarantees additional Blue Light reduction for a total absorption from 34% to 45%.
OUTDOORS - It boosts the visible light reduction powered by the photochromic technology reaching at least 70%.
This improved solution is now transferred to an exclusive assortment of ready-to- wear styles for some of the most coveted brands within Kering Eyewear's portfolio.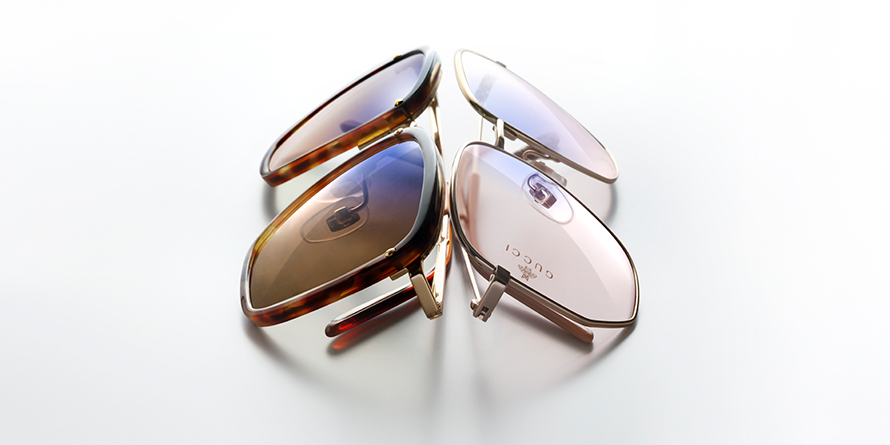 GUCCI
Gucci's Blue & Beyond selection includes men's, women's and unisex designs crafted from subtle metal and thick acetate. The smart photochromic lenses changing from transparent pink to burgundy on feminine styles with sophisticated oversize profiles, and from transparent ochre to brown on the male and unisex options revisiting modern classic elegance with a vintage twist.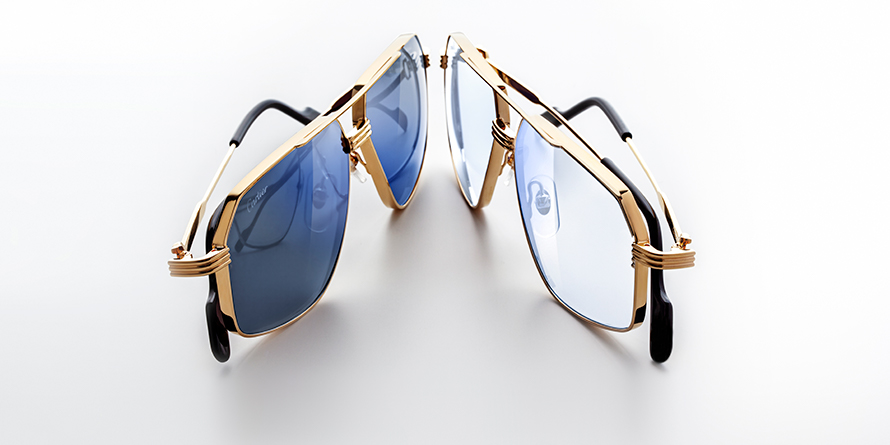 Cartier
A series of Cartier emblematic men's and unisex full-rim and rimless constructions in titanium, acetate and metal, features smart lenses that optimize visual comfort by minimizing the impact of high-energy light from digital screens. In addition, the lenses protect eyes from direct sunlight by darkening from transparent blue to deep blue when worn outside.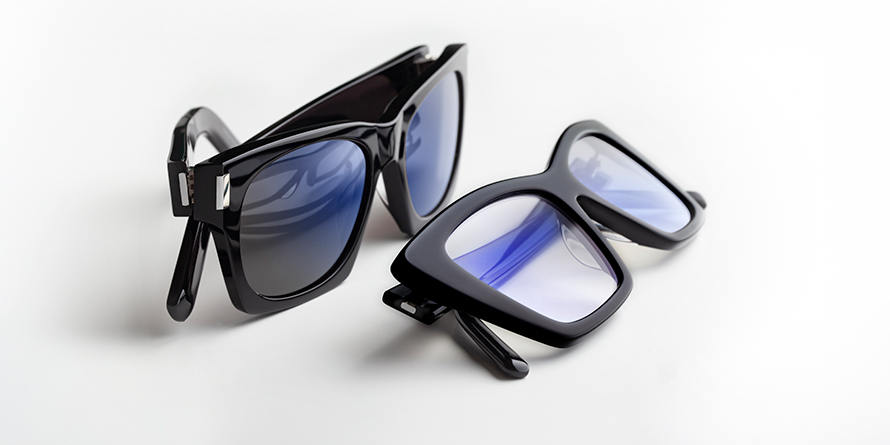 Saint Laurent
Saint Laurent implements the Blue & Beyond concept on its iconic eyewear shapes for women and men, all coming with statement all-black contours in acetate. Bold cat-eye silhouettes for her, and streamlined and versatile styles for him feature transparent grey to dark grey lenses that perfectly align with the Maison's vision of distinctive sophistication.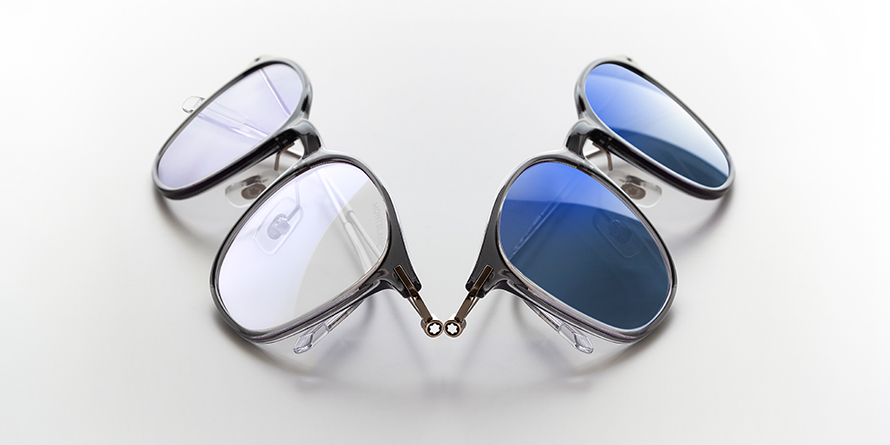 Montblanc
The new Montblanc range adds the innovative solution to the signature masculine frames in acetate, metal and in lightweight mixes of different materials. The rimless and full rim structures balance classic style and contemporary allure hosting smart lenses changing in color from transparent blue to deep blue.