Stella McCartney
Eyewear

Stella McCartney Eyewear is a natural extension of the ready-to-wear collections with a modern, feminine and confident aesthetic. Made with bio-based materials, both sunglasses and optical eyewear embrace the brand's sustainable philosophy. The collection is the result of extensive research into the use of raw materials from natural origins; over 50% of the materials used to create our eyewear are from natural sources.
Discover more on Stella McCartney
Collection
Sustainable approach for eyewear All eyewear collections developed under the partnership agreement with Kering Eyewear are created using the most advanced technology and responsibly sourced materials such as bio-acetates, which come from renewable raw materials. Made using fibres from wood pulp, bio-acetate is phthalate free - making it biodegradable.
Campaign
Stella McCartney Eyewear celebrates "Mini Me" with a playful campaign from the Logo Story collection. The new iconic "Mini Me" eyewear styles featured on both mother and daughter in the new campaign, showcase the effortlessly stylish appeal of the collection, for women and children. Emphasising the strong connection between Stella McCartney's ready to wear and children's collections, the campaign illustrates the ageless wearability of the new iconic logo styles.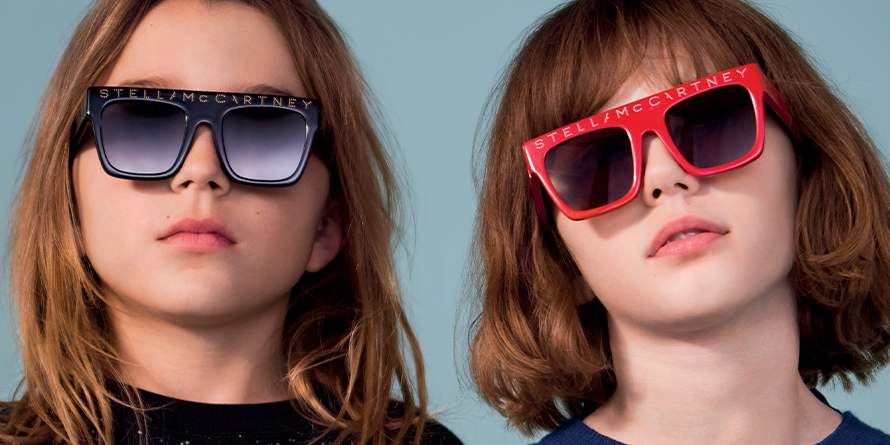 Our Edit